Jack and John welcome back to the show a fantastic photographer, author and all around great human ,David duChemin.  Listen in and get to know David and hear his views on creativity and exploring the world around us.  His optimism is infectious and his photography is amazing!
Excerpt from Davids Bio: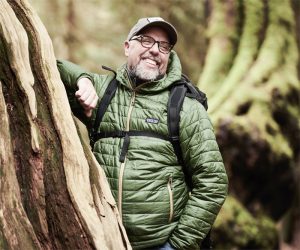 I'm David duChemin and I want to help you make the strongest, most compelling photographs of your life, and to do so with joy and freedom, to make photographs that are more than just good, but truly your own.
I'm a world & humanitarian assignment photographer, best-selling author, digital publisher, podcaster, and international workshop leader. Now based on Vancouver Island, Canada, when I'm home, my life is spent chasing compelling images on all 7 continents and teaching others to see, photograph, and get the most from, this astonishing life.
"Life," to quote the late Helen Keller, "is either a daring adventure or nothing at all."
Davids Website:  https://davidduchemin.com
The We Talk Photo podcast is dedicated to being an entertaining, informative and lighthearted discussion about a wide range of photographic topics centered around landscape and nature photography.  Hosted by Jack Graham and John Pedersen, long time industry professionals, they will bring you in to their conversations about gear, recent trends, insightful interviews with industry leaders as well as entertaining stories from their collective experience in the photography business
Podcast: Play in new window | Download
Subscribe: Google Podcasts | Email | RSS | More