In this episode John and Jack respond to some listener feedback to dive deeper in to the topic of workflow. Specifically, they walk through their post-processing workflow and how they work through the order of when to do what when processing an image. As they discuss, how an image is processed is unique to each photographer and it is an area where each persons artistic vision can shine.  The information they share is specific to them, merely shared as a discussion point, not as a fact or "the" way to process an image.  There are many great software tools out there and so many different ways to achieve quality results……what matters in the end is how the image looks, not how you got there.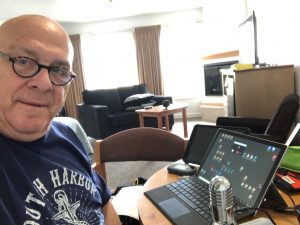 Processing Information Discussed
Keyword your images right when you import them.  Extremely beneficial for finding images as your catalog grows.
You can look at processing at 3 levels; Global Adjustments, Regional Adjustments, Targeted Adjustments
Johns Processing Workflow
White balance evaluation/adjustment
Noise reduction
Clean-Up
Exposure balancing
Color
Punch
Light shaping
Creative treatment
Re-visit exposure/color
Selective sharpening
Vignette
Save master file (psd or tiff)
Sharpen & size for specific outputs/uses
Save as jpeg
If you want more information about each step,  please send us an email at wetalkphoto@gmail.com
Alaska Katmai NP Bear Workshop 2018 Video
Alaska Katmai NP Bear Workshop 2017 Video
The We Talk Photo podcast is dedicated to being an entertaining, informative and lighthearted discussion about a wide range of photographic topics centered around landscape and nature photography.  Hosted by Jack Graham and John Pedersen, long time industry professionals, they will bring you in to their conversations about gear, recent trends, insightful interviews with industry leaders as well as entertaining stories from their collective experience in the photography business.
Podcast: Play in new window | Download
Subscribe: Google Podcasts | Email | RSS | More