While Jack is on sabbatical, John welcomes a longtime friend, Gary Randall to the podcast.  Listen in as we talk about the Homette, being the "old man on the mountain", his photography experience and what inspires him to create such beautiful art.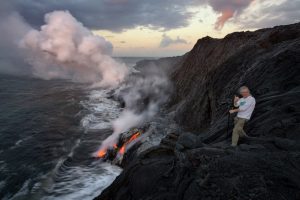 Garys Bio:
Gary Randall is an award winning professional photographer, artist, writer, traveler and adventure seeker who lives in the foothills of the south side of Mount Hood, Oregon. He has been a lifelong resident of all sides of Mount Hood and the Columbia River Gorge and has spent his life exploring the outdoors.
Through the last 15 years his digital photography has developed to a point where it is recognized as some of the best in the Pacific Northwest region of the United States, and is starting to be recognized on the world stage. Collectors are realizing the value in his photographs as an investment. Gary has been featured in books, magazines, TV, web sites and blogs. Gary has been recognized for his work both for photography and volunteer work in his community including the Clackamas County Marketing Innovation Award, Volunteer of the Year Award from the Mt Hood Cultural Center and Museum and was the recognized artist of the year in 2014 by the Mt Hood Chamber of Commerce. Gary is a writer and a public speaker and has given presentations to groups such as the Oregon Professional Photographers Association, the Columbia Council of Camera Clubs and several Photography Meetup Groups. He writes a monthly article for his local newspaper focusing on photography related subjects. He is a licensed outfitter and guide who conducts photography tours and teaches classes and photography workshops. He earned a Silver Medal award from the Professional Photographers Association 2017 International Photographic Competition.
Garys Website: https://www.gary-randall.com
The We Talk Photo podcast is dedicated to being an entertaining, informative and lighthearted discussion about a wide range of photographic topics centered around landscape and nature photography.  Hosted by Jack Graham and John Pedersen, long time industry professionals, they will bring you in to their conversations about gear, recent trends, insightful interviews with industry leaders as well as entertaining stories from their collective experience in the photography business.
Podcast: Play in new window | Download
Subscribe: Google Podcasts | Email | RSS | More