John Pedersen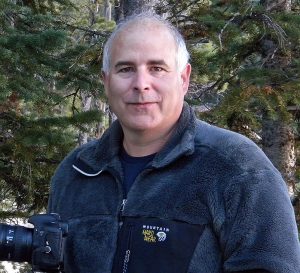 John has been a working photographer for over 10 years and currently resides in the Portland Oregon area, the heart of the Pacific Northwest.
John leads both group and individual photography workshops, providing in-depth instruction to each participant, expanding their photographic skills.  John also provides classroom/online photographic instruction on a wide range of topics. 
John has written and published several books on a variety of photographic subjects as well as been a featured photographer in many publications.  Johns work can be seen in galleries around the Portland area and art shows during the summer.
He is an active member in NANPA (North American Nature Photography Association) as well as several other organizations devoted to sharing and promoting photography.
Artists Statement
As a photographer for most of my life, my goal is to convey my love of nature and the visual arts through photography. My desire is to connect to the landscape in order to capture its beauty and then convey that connection to the viewer.  Part art, part heart and part science, I am fascinated with and strive to excel in all aspects of creating a compelling photograph. The joy of teaching photography, helping others realize their creative goals, has been an amazing journey and one that brings me incredible energy and inspiration!
---
Jack Graham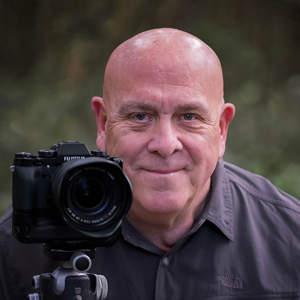 Jack Graham is a professional photographer with over twenty-four years of experience. He resides near Seattle, Washington, in the heart of the beautiful Pacific Northwest.

Jack leads both small groups and one-on-one photography workshops domestically and internationally. He has been published in leading photography publications, has several e-books and has been successful with stock photography. Jack also conducts workshops for the Pacific Northwest Art School on Whidbey Island in Puget Sound, Washington.

Jack exclusively uses Fuji "X" series cameras and Fujinon lenses and has been named an "X" Photographer by the Fuji Corporation. His images have been used extensively by Fuji for commercial and promotional purposes. Jack conducts workshops dedicated to Fuji "X" camera users. These events can be found on the FUJI "X" PHOTOGRAPHER PHOTO WORKSHOPS website.

Jack is a member of the Board of Directors of NANPA (North American Nature Photographers Association), and SUWA (Southern Utah Wilderness Alliance).

Artists Statement

For me the experience of immersing myself in the location is just as important as the photograph. As a photographer, my mission is to make images that depict my emotions and relationship to my surroundings and the environment.

It's the whole experience that fascinates me. When I make an image, I have to negotiate the creative boundaries of what goes into the image, often before the camera even comes out of my bag. The places I've seen and the friends I've made along the way through photography enrich the process. Images are the end product of the process. The process of making art keeps me going. Artist first, photographer second.