This episode features a special interview with Stacey Moore, the Field Marketing Manager at FUJIFILM North American Corporation, based in Atlanta GA.  Stacey likes to say that she is a "bridge from the technical to the usable" as she is one of the key interfaces between the engineers and the creative users of Fujifilm imaging products.  Stacey recently celebrated 25 years with the company!  Though she's had many different positions in different divisions of Fujifilm, her current role in EID (Electronic Imaging Division), is presently her favorite because she is helping to remove obstacles in the creative process.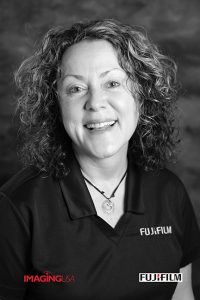 Jack and John dive into many topics with Stacey about the Fujifilm philosophy and how they are committed to the customer using a human touch, Fujifilms Kaizen approach to releasing firmware updates to improve and prolong the usefulness of each camera and lens and they discuss some exciting new product releases coming up.  Spend an entertaining hour with the gang to learn more about Fujifilm and why they are so successful and committed to their customers with some of the best products available.
Fujifilm webpage: CLICK HERE
Fujifilm X/GFX Page:  CLICK HERE
X-Acquire for backing up camera settings:  CLICK HERE
The We Talk Photo podcast is dedicated to being an entertaining, informative and lighthearted discussion about a wide range of photographic topics centered around landscape and nature photography.  Hosted by Jack Graham and John Pedersen, long time industry professionals, they will bring you in to their conversations about gear, recent trends, insightful interviews with industry leaders as well as entertaining stories from their collective experience in the photography business.
Podcast: Play in new window | Download
Subscribe: Google Podcasts | Email | RSS | More