It is once again our pleasure to welcome Guy Tal to the show.  Guy continues to challenge himself and others in how we approach our craft of photography, or artwork in general.   Guy if one of the best photographers and writers in our field today as well as being one of the most well-versed people you will ever have the pleasure of listening to.  And, he is one heck of a nice guy!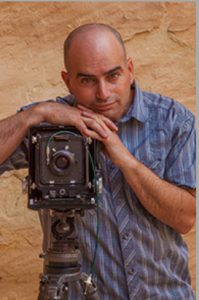 Guy has recently released a 2nd edition of his fantastic book, More Than A Rock and he discusses the new content as well as the underlying premises for the book in this podcast episode.  We touch on each of the 4 sections of this book as well as having Guy read excerpts from the new content.
If you haven't read this book yet, you owe it to yourself to pick up a copy and read it several times.  There is so much good content and intricate thinking that you'll probably need to read it 2-3 times to feel the full weight of his writings.
The book is available through Rocky Nook HERE
For the podcast listeners, Rocky Nook has offered a 35% discount.  Simply enter the code GUYTAL35 at checkout.
The We Talk Photo podcast is dedicated to being an entertaining, informative and lighthearted discussion about a wide range of photographic topics centered around landscape and nature photography.  Hosted by Jack Graham and John Pedersen, long time industry professionals, they will bring you in to their conversations about gear, recent trends, insightful interviews with industry leaders as well as entertaining stories from their collective experience in the photography business.
Podcast: Play in new window | Download
Subscribe: Google Podcasts | Email | RSS | More