Jack & John welcome Gary Crabbe to this latest episode of We Talk Photo.    Gary is an amazingly talented photographer and writer and through his various projects his dedication to the craft and art comes through loud and clear.  Listen in as Jack and John talk with Gary about his photography, the industry as well as several entertaining stories.
To see Garys amazing work, please visit his website at enlightphoto.com/portfolio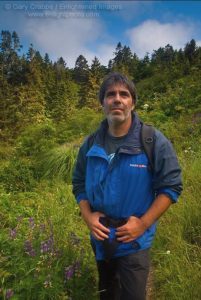 Garys Bio:
Gary currently resides in Pleasant Hill, California, just outside San Francisco. Gary began taking pictures while attending Humboldt State University, where he received a Bachelors Degree in Social and Adolescent Psychology, and a Masters Degree in Directing, Acting, Writing, and Production for the Theater. His interest in photography began to grow after taking an elective class in Black & White, but he soon found his passion was the pursuit of color and form in nature.
After graduation, a twist of fate led Gary to the studio of World-Famous photographer Galen Rowell, where he managed the Stock Department of Mountain Light Photography for nine years. Known for his industry expertise and unwavering professionalism, Gary has worked with many of the world's best-known advertising agencies, magazines, and publishers. He has been happy to offer his knowledge and opinions consulting with other photographers, and has been quoted several times in Photo District News, Wired Magazine, Mother Jones, and numerous other trade publications. He currently has seven published books to his credit.
The We Talk Photo podcast is dedicated to being an entertaining, informative and lighthearted discussion about a wide range of photographic topics centered around landscape and nature photography.  Hosted by Jack Graham and John Pedersen, long time industry professionals, they will bring you in to their conversations about gear, recent trends, insightful interviews with industry leaders as well as entertaining stories from their collective experience in the photography business.
Podcast: Play in new window | Download
Subscribe: Google Podcasts | Email | RSS | More