John and Jack are pleased to welcome John Barclay and Cole Thompson to the podcast to discuss the topic of how music and photography share some similarities.  John B and Jack are both accomplished musicians and Cole and John P are both music aficionados, so together they have a broad understanding of music and can relate how that artistic form is similar in many ways to the photographic arts.
This episode is also available on our We Talk Photo YouTube channel.  Click HERE to view it.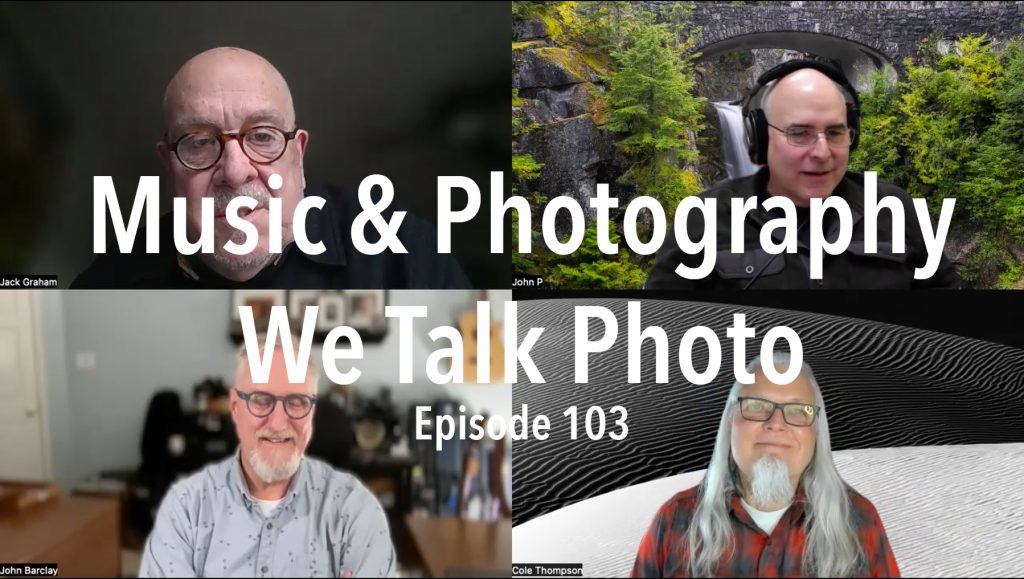 If you would like to support We Talk Photo, please consider becoming a Patron of the show by signing up at Patreon. https://www.patreon.com/johnpedersenphoto
The We Talk Photo podcast is dedicated to being an entertaining, informative and lighthearted discussion about a wide range of photographic topics centered around landscape and nature photography.  Hosted by Jack Graham and John Pedersen, long time industry professionals, they will bring you in to their conversations about gear, recent trends, insightful interviews with industry leaders as well as entertaining stories from their collective experience in the photography business.
Podcast: Play in new window | Download
Subscribe: Google Podcasts | Email | RSS | More