What can we say about Brooks Jensen….wow.  Jack and John are very honored to have Brooks on our show in this episode.  If you don't know about Brooks, he is the creator and creative engine behind Lenswork "magazine" and multi-media platforms devoted to fine art photography.  Lenswork has been the preeminent photographic periodical for decades and Brooks has been the mastermind to pull it together and publish it.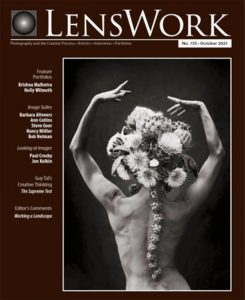 The premise of LensWork is that photography is more than mere craft. Photography is, or can be, a way of life. Beyond cameras and equipment, beyond film and chemistry, beyond pixels and technology lie the mysteries of the creative life shared by those who strive to communicate and express themselves clearly – fine art photographers, commercial photographers, amateurs and professionals. LensWork is an exploration of the path of creative photography. Through an exchange of ideas, insight, personal experience, and opinions, it is hoped LensWork will inspire photographic artists to create work which truly bears their signature.
Brooks Jensen is a fine-art photographer, publisher, workshop teacher, and writer. In his personal work he specializes in small prints, handmade artist books, and digital media publications.
Brooks is the owner, co-founder (in 1993, with his late wife, Maureen), editor, and publisher of the award winning LensWork,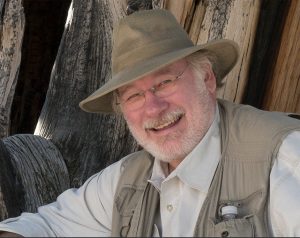 one of today's most respected and important periodicals in fine art photography. With subscribers in more than 70 countries, Brooks' impact on fine art photography is truly worldwide. His long-running weekly podcasts on art and photography are heard over the Internet by thousands every day. All 1,200+ podcasts are available at LensWork Online, the LensWork membership website. He also publishes a daily Here's a Thought… video with short inspiration for creative photographers.
LensWork Publishing is also at the leading edge in multimedia and digital media publishing with the LensWork Tablet Edtion, and LensWork Extended — a PDF-based, media-rich expanded version of the magazine.
Brooks is the author of thirteen books about photography and creativity: Photography, Art, & Media (2016); The Creative Life in Photography (2013); Letting Go of the Camera(2004); Single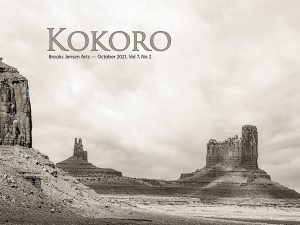 Exposures (3 books in a series, random observations on art, photography and creativity); Looking at Images (2014); The Best of the LensWork Interviews (2016); Seeing in SIXES (2016); Seeing in SIXES (2017); Seeing in SIXES (2018); Seeing in SIXES (2019); and Our Magnificent Planet (2020).
Lenswork Website:  http://www.lenswork.com
Brooks Website:  http://brooksjensenarts.com
The We Talk Photo podcast is dedicated to being an entertaining, informative and lighthearted discussion about a wide range of photographic topics centered around landscape and nature photography.  Hosted by Jack Graham and John Pedersen, long time industry professionals, they will bring you in to their conversations about gear, recent trends, insightful interviews with industry leaders as well as entertaining stories from their collective experience in the photography business.
Podcast: Play in new window | Download
Subscribe: Google Podcasts | Email | RSS | More