What an honor it was for Jack and John to talk to Andy Mumford in this episode.  Andy is a highly accomplished photographer based in Lisbon Portugal and he joins the guys for a special episode. Listen in as they talk about the creative process, the art of composition and the joys of the experiences we all get when practicing our love of photography.
Excerpt from Andys Bio:
I grew up in the UK loving nature and traveI. I remember my first camping trips in France and Switzerland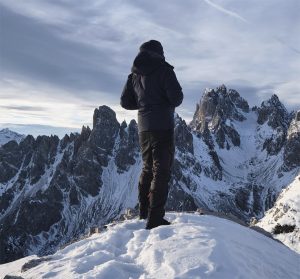 as a child, and looking back it was probably those holidays that awoke the wanderlust in me. I left England in my mid 20s and since then have lived in various places before settling in Lisbon, Portugal.
A love of travelling has been a constant in my life, and a love of photography grew naturally out of that alongside a desire to capture the places I saw and the impression they made on me.  This was followed by writing blogs and contributing articles to magazines, which in turn led to leading workshops and combining photography with the skills from my previous career as a teacher. Since then my work has appeared in magazines all over the world, including Practical Photography, Digital Photographer, Australian Photography and National Geographic. I partner with international clients like Fujifilm, DJI, Capture One, F-Stop Gear and Squarespace, and lead workshops to some of the planet's most beautiful spots.
My focus nowadays is on traveling, shooting landscapes and  teaching photography through workshops, film-making and writing.  I lead multiple workshops each year partnering with experienced local photographers and guides who know the areas we're visiting. And beyond that, I'm still inspired by visiting new places and new cultures, and find incredible happiness comes from being out in the natural world.
Andys Website:  https://www.andymumford.com
The We Talk Photo podcast is dedicated to being an entertaining, informative and lighthearted discussion about a wide range of photographic topics centered around landscape and nature photography.  Hosted by Jack Graham and John Pedersen, long time industry professionals, they will bring you in to their conversations about gear, recent trends, insightful interviews with industry leaders as well as entertaining stories from their collective experience in the photography business.
Podcast: Play in new window | Download
Subscribe: Google Podcasts | Email | RSS | More