Tony is a Nikon Legend Behind the Lens.
After successful careers as a jazz musician/ educator, and professional magician, Tony settled on photography as his chosen means for personal expression. Beginning as a film photographer, Tony has become facile in image editing software and plugins and is an in-demand speaker throughout the United States and Canada on creativity in the digital age.
Tony and Susan Milestone conduct Visual Artistry photography location workshops in the United States, Canada, and Iceland. Tony maintains an active speaking schedule to photography organizations, industry trade shows and PPA schools across the continental United States and Canada. He also conducts an annual Visual Artistry Creativity Seminar series.
Tony's photography is published worldwide in every medium and is represented by Getty Images. His iPhone photography is represented by Aurora Photos. Tony's images are also used by Nikon, MacPhun, Singh Ray, Alien Skin, Topaz, Lensbaby and others for national ad campaigns.
An interview with Tony on macro photography was published in The New York Times.
Tony has authored five books on the art of photography: Fine Art Nature Photography ('02), Fine Art Flower Photography ('05) Fine Art Nature Photography: Water, Ice, Fog ('07), Fine Art Digital Photography ('09) and HDR Photography (2011). He and Master Photo Workshops have co-produced four photography DVDs: Visual Artistry, HDR Made Easy, Visual Literacy and Flower Photography Artistry, as well as an iPhone instructional video series.
The first book in his Fine Art Nature Photography eBook series, "Creative Techniques and the Art of Self Expression," was just released.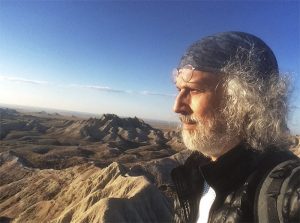 The We Talk Photo podcast is dedicated to being an entertaining, informative and lighthearted discussion about a wide range of photographic topics centered around landscape and nature photography.  Hosted by Jack Graham and John Pedersen, long time industry professionals, they will bring you in to their conversations about gear, recent trends, insightful interviews with industry leaders as well as entertaining stories from their collective experience in the photography business.
Podcast: Play in new window | Download
Subscribe: Google Podcasts | Email | RSS | More