We are pleased to bring  you two outstanding guests in this episode of We Talk Photo.  Listen in as we talk with David Kingham and Jennifer Renwick.  Both are amazingly accomplished photographers in their own right and together, they are a powerhouse duo.  Recently David has injected new life in to Nature Photographers Network, a site devoted to landscape and nature photography filled with helpful information, image critiques and a wonderful sense of community.
David is a professional nature photographer who travels full-time with his partner Jennifer Renwick and their two cats. David started his full-time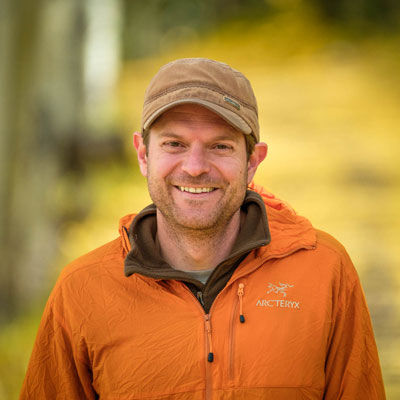 travels in 2014 to travel the country, spend time in the places he loves, and to find purpose in this world. David and Jennifer plan to settle down in Ridgway, CO where they met and feel most at home. Until then they will continue their travels across America. David and Jennifer lead photography workshops together. They love to share their knowledge of photography and the locations they call home year to year. You can learn more about their workshops by visiting Exploring Exposure.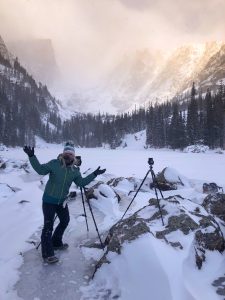 Jennifer is an accomplished nature photographer who teaches and speaks about her love of nature and capturing this love through her photography. From Jennifers Bio, "While I enjoy photographing landscapes, my real passion is focusing on the smaller details in those landscapes. Every grand landscape has many stories and nuances that make up the larger landscape, and each of these moments deserves to be shared. I enjoy practicing slow photography, visual storytelling, and expressing my emotions through my imagery. Whether I'm photographing dolphins in the ocean or positioned over a natural abstract in the desert, my goal is the same; I strive to make compelling photos that not only trigger emotions and feelings but, more importantly, help bring awareness to the inspiring but delicate natural world we live in."
Nature Photographers Network – www.naturephotographers.network
Jennifers Portfolio – www.jenniferrenwick.com
Davids Portfolio – www.davidkingham.com
Workshops – https://www.exploringexposure.com/workshops/all/
Reverence: Death Valley Book – https://www.exploringexposure.com/books/reverence/
The We Talk Photo podcast is dedicated to being an entertaining, informative and lighthearted discussion about a wide range of photographic topics centered around landscape and nature photography.  Hosted by Jack Graham and John Pedersen, long time industry professionals, they will bring you in to their conversations about gear, recent trends, insightful interviews with industry leaders as well as entertaining stories from their collective experience in the photography business.
Podcast: Play in new window | Download
Subscribe: Google Podcasts | Email | RSS | More