Darren White joins us in this episode of We Talk Photo.  Darren is a longtime resident of the PNW and who grew his photography along the beaches, rivers and mountains of this beautiful country.  Darren is a successful workshop leader and has been published in several leading magazines.  Please give this episode a listen, it's entertaining and insightful!
Darrens Bio: Born and raised on the Oregon Coast where his love for beautiful landscapes began. In 1999 Darren moved to Portland Oregon and soon fell in love with the mountains and Columbia River Gorge areas. In July of 2013 Darren made a huge move to Littleton, Colorado where he has quickly fell in love with the majestic mountains Colorado has to offer and the outdoor life Colorado is known for. Darren has been published in various magazines like Popular Photography, Columbia Gorge Magazine and had a mention in National Geographic Traveler. His prints have been sold worldwide and used for all kinds of media from Websites to Trade Show Backdrops. Darren enjoys a variety of outdoors activities which include but are not limited to, hiking, biking, running, night photography, trail running, climbing steep hills and simply just being amazed at what nature can produce!
Darrens Website:  http://darrenwhitephotography.com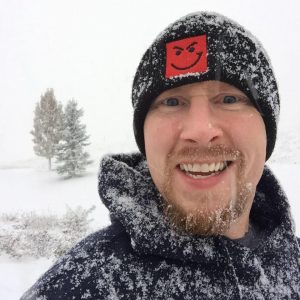 The We Talk Photo podcast is dedicated to being an entertaining, informative and lighthearted discussion about a wide range of photographic topics centered around landscape and nature photography.  Hosted by Jack Graham and John Pedersen, long time industry professionals, they will bring you in to their conversations about gear, recent trends, insightful interviews with industry leaders as well as entertaining stories from their collective experience in the photography business.
Podcast: Play in new window | Download
Subscribe: Google Podcasts | Email | RSS | More